Having a stylish bathroom may not be the first thing on many people's minds. But if you think about how much time you spend in there on a regular basis—showering, getting ready in the morning, getting ready in the evening—you might become convinced that having a fashionable bathroom could actually pay off. After all, who wants to look at a grimy tub and outdated tile that many times a day? Thinking about renovating your bathroom? Consider the following ideas:
GO ORGANIC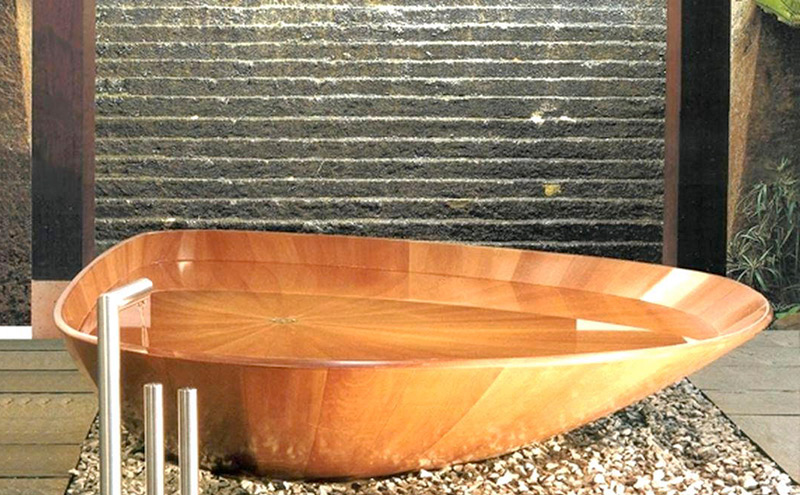 2017 is marked with the return of organic. Organic food is all the rage, and yes, even organic materials in the bathroom. From classy wood being turned into bathtubs to wood floors, and even wood walls. But it's not just wood that's taking center stage.
In 2017, 2018, and beyond you can expect to see natural looks make their way all throughout homes. When renovating your home, think earth tones, clean lines, seamless design. All of this will contribute to a clean, very organic feel from room-to-room.
STRAIGHT AND MODERN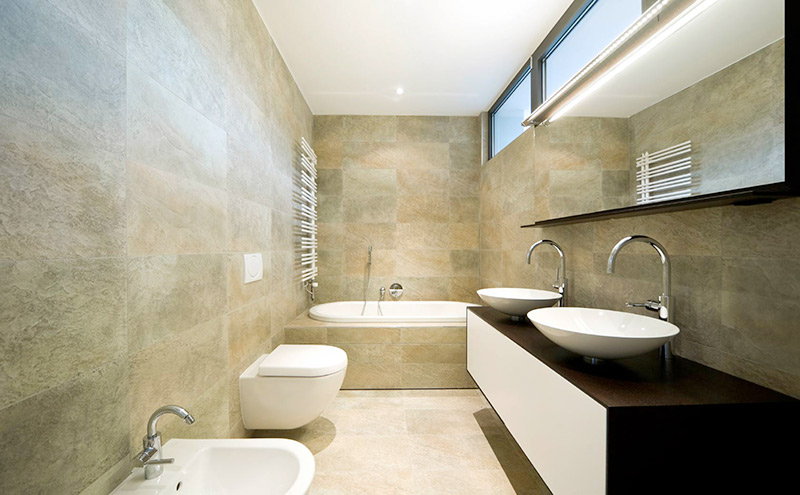 More and more designers are now falling for the modern look, classified by straight lines and very subtle hints of color. Most modern bathroom remodels feature a lot of cool marble and tile, primarily in darker colors like gray and black. Tremendous life is brought to these spaces through intelligent use of blues, browns, and colors that pop against the sleek backdrop.
But don't think that "clean modern" means dull, because it most certainly doesn't. Designers are using bold combinations of patterns to bring texture to flat surfaces and make them stand out.
GREENERY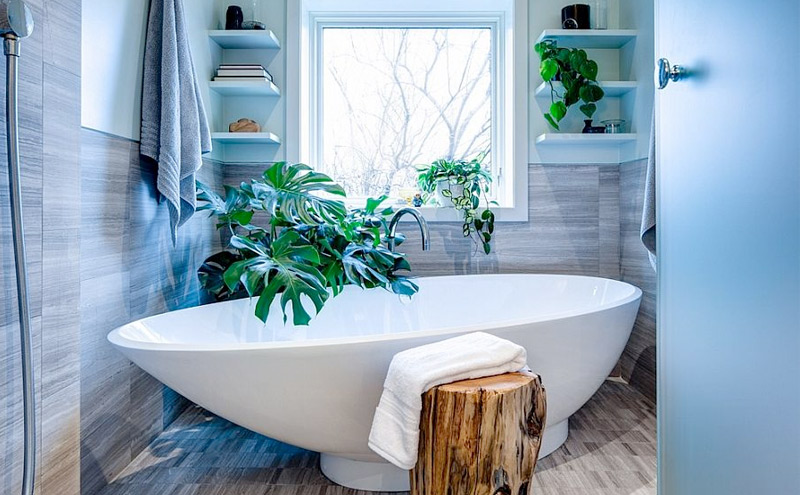 Almost everyone has a house plant sitting around, but a rising trend is bringing a bit of greenery into the bathroom of many people's homes. A few changes and a small plant at the sink can turn a plain old bathroom into what feels like a spa-oasis. Some are going a bit further and putting entire shrubs—yes, full-size bushes—into their bathrooms next to the tub or in a corner. It's alright if you're not that adventurous, but a small plant can really brighten up the space and complement any natural sunlight source that you have in your bathroom.
GEOMETRY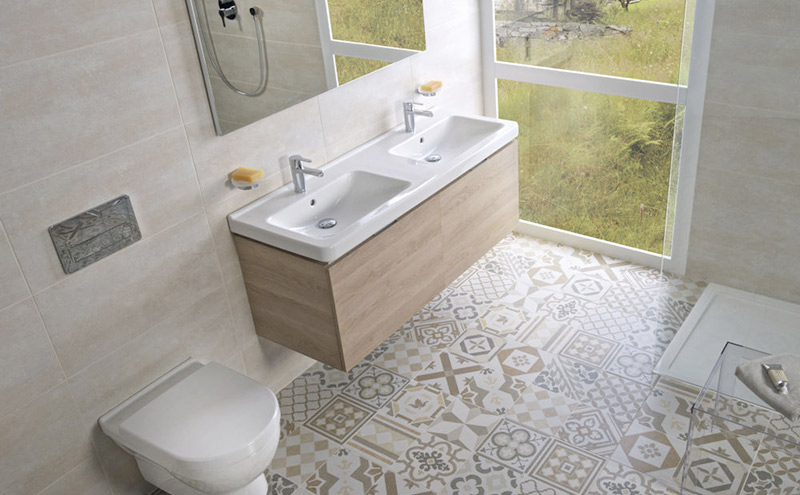 No more square floor tiles. Whacky tile shapes and geometrical patterns have truly taken over the latest bathroom renos, and it looks like they're here to stay. Patterned tiles on the floor and walls mix a variety of colors and range from hexagonal to completely random patterns giving guests something to look at.
MINIMALISTIC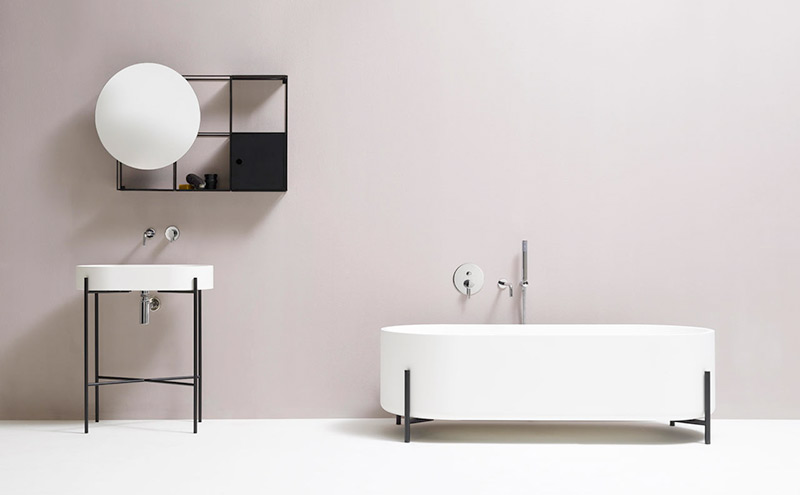 If bold and 'out there' is not your thing, minimalist looks are also on-trend lately. Flat wood counters, gray walls, and a textured floor give way to a clean and simple bathroom design. Taking the counter faucet and mounting it into the wall is one way to clean up the appearance of your sink, and pedestals are ever-gaining popularity in all styles.
Curved corners and rounded details are the ideal finishing touches for a minimalistic bathroom renovation.
In conclusion, designers are focusing on modern, clean, and simple designs that pop through texture and patterns. Adding a bit of greenery or other organic material can be just the update your bathroom needs. Replacing the shiny (or no longer so shiny) white tile with a matte finish in nude, gray, or black can modernize your shower stall in no time. Other complements include pedestal tubs and sinks, or maybe even a new geometric tile floor.
In 2017, the bathroom remodeling possibilities are just about endless and everyone is stepping out on their own and trying something new.